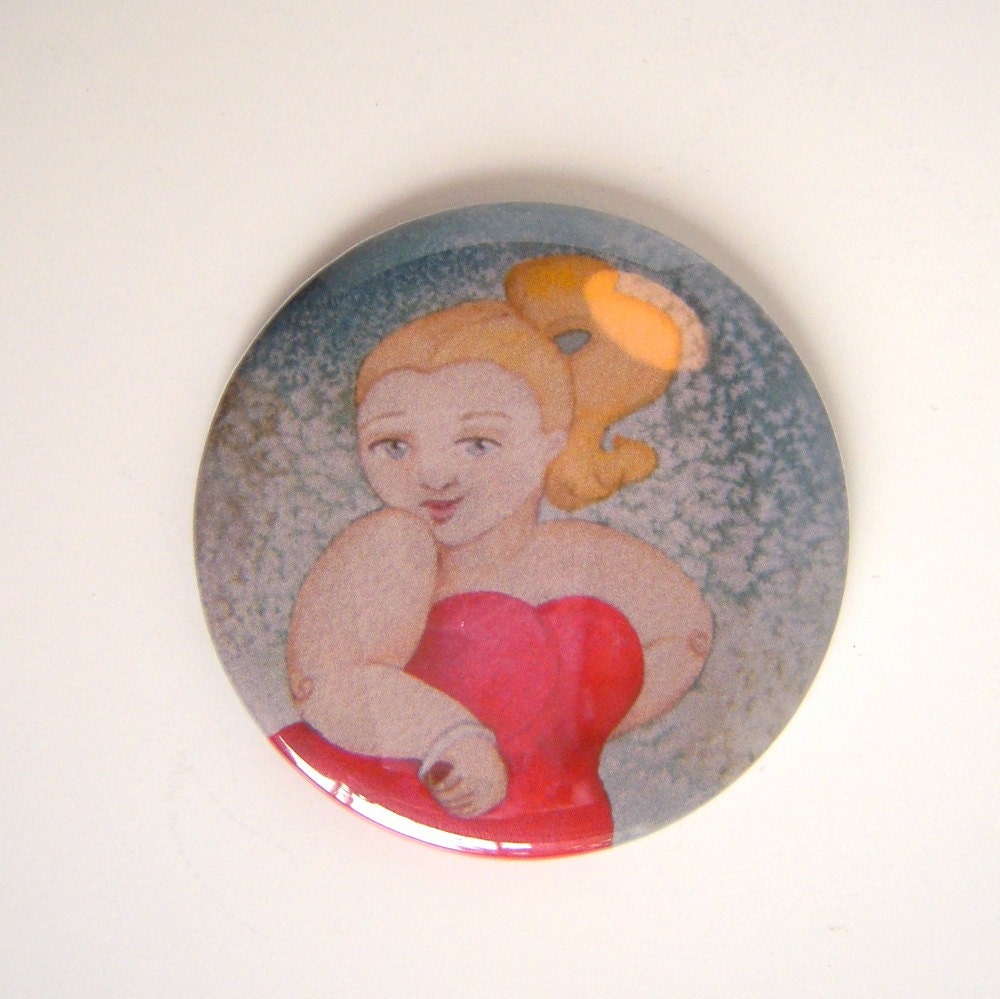 Cute and sassy woman in a red dress 2 1/4 Inch Pocket Mirror That Look
Do you have a cute and sassy girlfriend? Give her this unique pocket mirror so she can have it handy to apply that perfect shade of lipstick.
Consider it portable art! You can collect all twelve pocket mirrors with my artwork dedicated to making sure you always look fantastic.
This image is from my or...
Click Here to Visit My Etsy Shop!