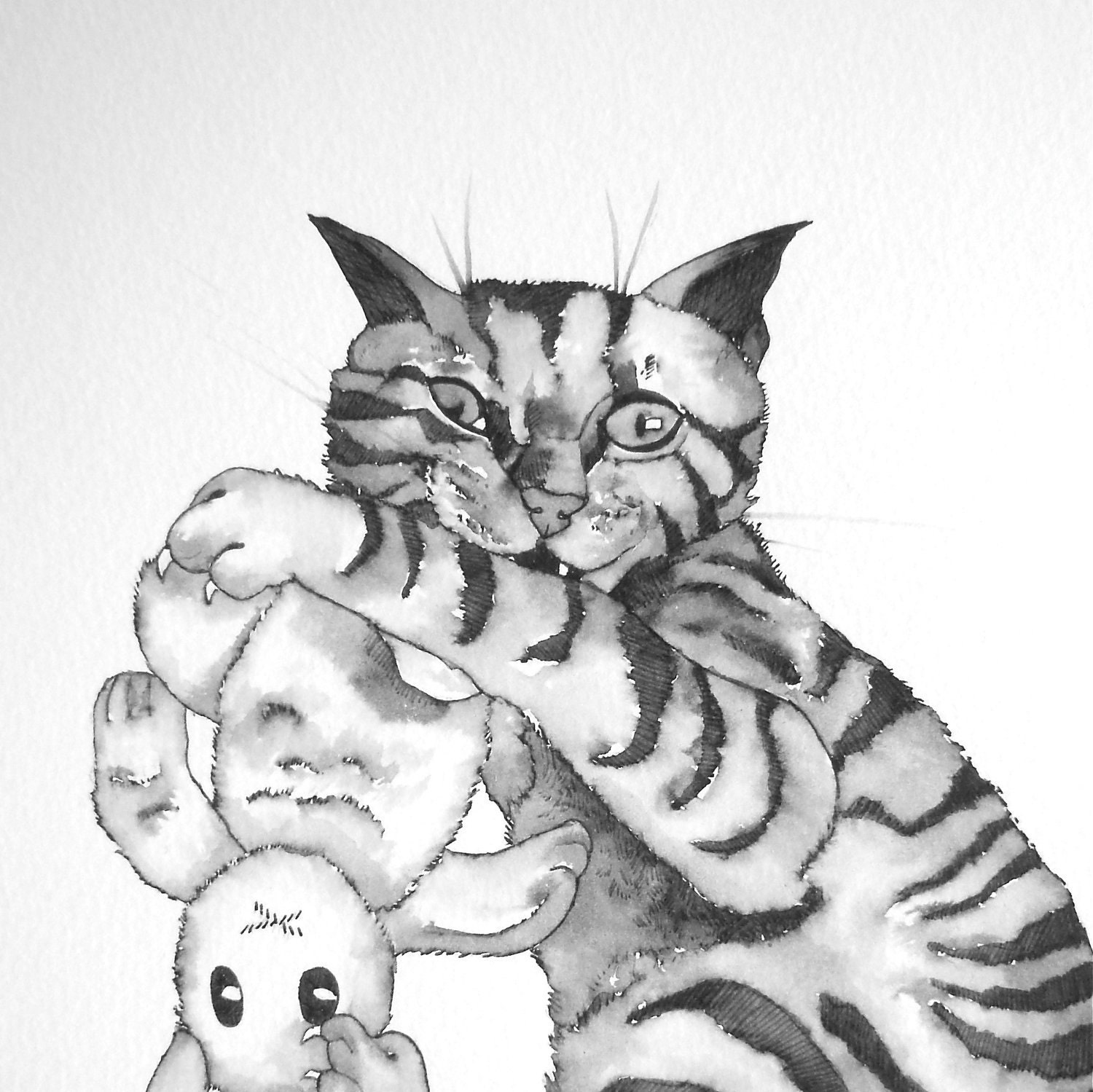 Whimsical cat art/ original pen and ink drawing mean kitty Practicing the attack
This original ink drawing is from the \'zine I did for the Pikapackage put out by Pikaland. The project was so much fun for me to do and I\'m really happy with how the \'zine turned out.
The drawings are about the true story of a cat we used to have named Abraham. This cat would get into all sorts ...
Click Here to Visit My Etsy Shop!